Caregiving our parents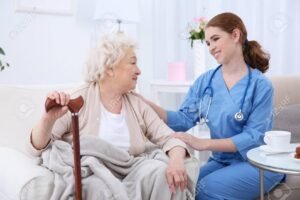 Caring for older adults, especially our parents, is a tricky business. At what point do our parents need assistance with their daily living routines? Should we ask older parents to let us know when they plan to take a day trip and report back to us when they return? What if Mom and Dad can no longer keep track of the daily pharmacy of medications? How much should we intervene when Mom's vehicle slides off the road on a rainy day? What options are available when the four-bedroom house becomes more than they can care for? How do we distinguish between typical older adult forgettery and dementia? What is the difference between assisted living and a nursing home? Are there other options besides those two? Where can I find resources to help make decisions about the care of my parents?
This is a place to find some answers and share your wisdom and ideas when it comes time to become a parent to your parents. On this page, you will find (eventually – I'm still building) information about the terms used in talking about caregiving, online resources for adult children with elder care responsibilities, information about Alzheimer's disease and dementia, and housing options for older adults who can no longer care for their own needs safely. Feel free to share in the comments section when you find additional resources or discover a strategy to make parenting a parent a little easier to manage.
What should I call an old person?
What is the appropriate term to use when referring to people who are…well…not as young as they used to be? Hint – It's not old person!