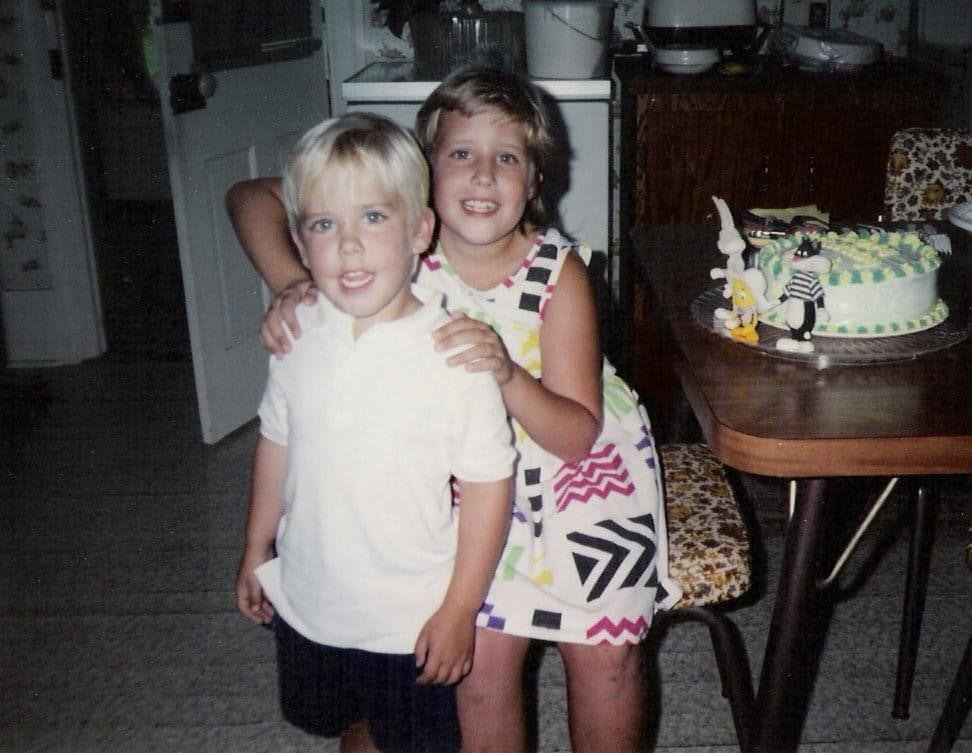 When my son was about five years old, I read my kids the book Charlotte's Web. Ronnie apparently liked the character of Templeton. One day, the little guy was out in the neighbor's field behind Pap and Gram Varner's house. He found something that delighted his young heart. Ronnie knocked on the back patio door and held out his hands to grandma with the treasure. Covering his flat, outstretched palms was a dead rat. Gram Varner wasn't one bit delighted.
Today is a hard day – Ron would have turned 36.
They say the first birthday after you lose a loved one is the hardest. But there's also that date in September that will mark the anniversary of the day he died. They say the first anniversary is the hardest.
It doesn't matter what they say. Losing a family member – whether it's a child, a spouse, a parent, a grandparent, a brother, sister, niece, nephew, aunt, uncle, or family pet – is hard.
They say time heals all wounds. Not so sure about that one. I still miss the grandparents I lost 20 years ago. I still think about calling my mother who has been gone well past the first-anniversary date.
I think, maybe, time mellows the hurt without taking it away.
Instead of forgetting the pain, I'm trying to remember a place in my heart and life that once was filled. I try to do little things to soften the grief.
We always sing my mom's favorite carol during the holidays.
At Christmastime, I gave each family member a chocolate orange. It was something I gave my son every year at Christmas. Now I'll give them to those still living with the reminder, "Think of Ronnie when you enjoy this chocolate."
For his birthday, some of the family are going to one of his favorite restaurants; after all, food was high on my son's happy list.
My dear friend and her daughters have planted a garden with the planters that came as care gifts following their loss. I call it Doug's Memorial Garden. It is a beautiful little spot that generates memories of a man who shared a smile and laughter for everyone who visited his home.
Another friend reluctantly borrowed her sister's new, unused WaveRunner, to laugh and cry her way across the waters, knowing her sister would have wanted it that way.
I'm not saying we shouldn't cry or mourn or feel sad. I have plenty of those days. But I'm finding it easier to get through each day by connecting my happy memories with an active reminder of my son, my mother, my grandparents, my friends.
Grief into gardens. Pizza instead of pain. Songs for sadness. Laughter through loss.
I'm still looking for ways to turn the terrible into blessing. Give a donation, plant a tree, or maybe a group chat with family members recalling the stories.
I'd love to hear how other people have turned sorrow into smiles.